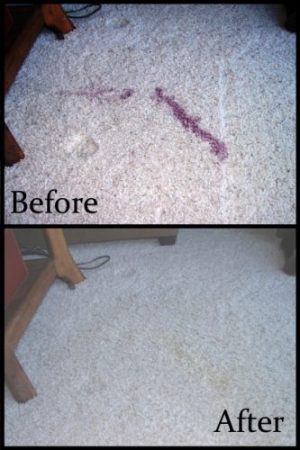 It doesn't matter how many times you run a vacuum over your carpets, they're going to become dirtier with each passing day. After months and years of traffic, the filth and debris goes all the way down to the pad. Only a professional carpet cleaning company in Mansfield, OH can truly deep clean your carpets all the way down to the pad, to restore them to a like-new condition.
Buckeye Steemer Carpet Cleaning LLC is proud to be the best in the business when it comes to cleaning carpets to their fullest. We have years of experience in extracting filth from carpeting of all types. From that red wine stain from years ago, to the smell of cigarette smoke, to traces of pet urine and beyond, our approach to carpet cleaning is thorough and encompassing.
We only use environmentally-friendly products whenever possible and take pride in being highly accredited in our field. We're a Master Technician and Master Textile Cleaner, certified by the Institute of Inspection Cleaning and Restoration Certification (IICRC)!
Why steam your carpets?
Many people wonder what the value in hiring a carpet cleaner is, over simply vacuuming frequently. There are numerous benefits that come with professional carpet cleaning services in Mansfield, OH, including:
Your carpets will look fresh and new, restoring their appearance and feel.
Professional cleaning can help your carpeting last longer.
Deep cleaning can remove smells, allergens and microbes embedded in the fibers.
Steam cleaning can restore the integrity of carpet fibers, strengthening them.
The benefits go on and on, and can be unique to the type of carpet you have or the place where your carpet is located. It all comes down to this: professional steam cleaning is more thorough, gentle and powerful than your everyday vacuum!
Let us clean your carpets
With more than 35 years of professional experience in carpet cleaning, Buckeye Steemer Carpet Cleaning LLC is ready to help you. Contact us today by calling 419-756-1114 for a free quote on carpet cleaning services.